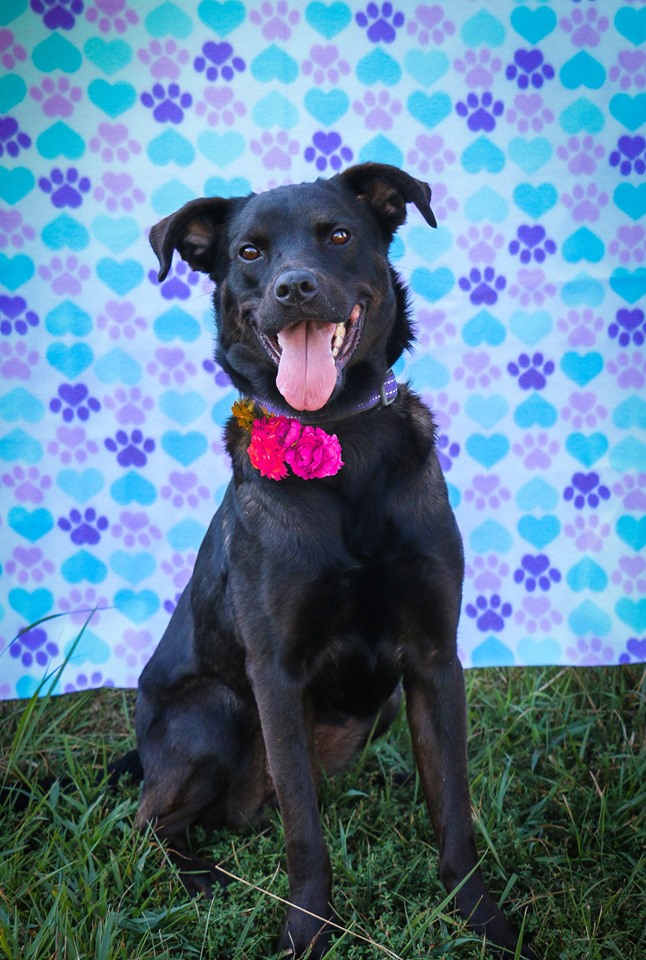 Status:
Available!
Here are some notes from Merryweather's foster mom:
She was found as a stray. Heart-worm negative, likes other dogs (with the possible exception of dominant females) and is good with cats.
I walked her through the cat area of the shelter today, and my cat has been loose with her in the yard on several occasions with no issues.
She has encountered my cat both in the house and the yard. She sniffs the cat then walks away.
Likes to chase and retrieve large balls, soccer sized jolly balls especially. She will bring the ball back and drop it at your feet.
Likes to play tug, and will play tug with other dogs.
Ignores the chickens in their coop. Ignores the horses in the pasture. Has made no attempts to leave the fenced yard. Likes to ride in the car, but is sometimes car sick.
Likes kids, but would be better with older children.
Crates well. She will push her crate door open and let herself inside on command.
Has not had any accidents in the house, but is usually crated when inside so may need some structure for house training.
Has some resource guarding issues.
Needs, and wants, to have play/training interaction with her people. Has a high energy level, but will relax and settle down after play/training.